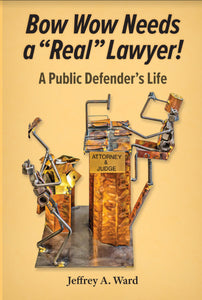 Gritty, graphic, unfiltered memoir gives an "inside baseball" account of criminal defense through Ward's "Top 10 List" of memorable cases, defended over 36 years as a public defender in Miami and Minneapolis.

All books are signed and personalized, unless otherwise requested in checkout message.
One dollar from every book sale will be donated to public defense.
Softcover, 238 pages, Self-Published 2020, Copyright 2019

Contact me for international or quantity orders.